There are a few garage door brands which have made an actual difference to the field due to their excellent products and professionalism. Their name is synonymous to garage door leadership whether it concerns the quality of the actual door, the durability of the garage door repair parts, the finesse of the materials and the great technologies. From the initial conception to the design and production of goods, they simply excel and this is the reason why they have prevailed in the market and have created each its own hallmark.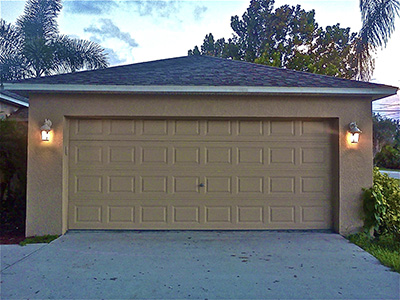 Exploring the best garage door manufacturers
Craftsman garage doors are very famous among people but Clopay has a long history, too. Marantec offers great solutions and Liftmaster provides innovative solutions. Genie is the master of openers and Sears is known for its great quality as well. The truth is that they are all equally great although each prevails in a different field. Clopay, for example, produces excellent glass garage doors with strong aluminum frames and the options are almost unlimited. Chamberlain is the main antagonistic company of Genie. They are both equally great and they are both the best manufacturers in garage door openers and access remotes.
The truth is that the great success of these brands comes as a result of hard work, long research and high concentration on what people need, what societies require and what new technologies may offer. They managed to produce high quality products taking into consideration the high need for secure homes and great garage door security. Chamberlain made a revolutionary movement with the production of a belt drive opener manufactured with polyurethane while Genie made a great discovery with the screw motor. Their openers are reliable and technologically advanced. Most of them are available with ½ or ¾ horsepower, have backup batteries, timer-to-close and great safety features while the rolling code technologies followed by both brands have changed completely the level of safety for people. Genie Intellicode and Liftmaster security plus both have the tremendous capacity of over 4 billion code combinations.
The secret of their success it that these companies devote time and invest money in evolution and progress. New technologies also assisted the improvement of materials, which are now much better in quality and well insulated. Most of these companies have over one hundred years in the market and this is enough to make them extremely experienced but it was mostly their persistence to provide excellent quality materials, garage doors, accessories, repair parts and openers, which made them so popular among people. When consumers know that they can have exceptional products, good deals and warranties, they have no reason why not to support these brands and from one point onwards the innovative ideas and excellent constructions of these brands became revolutionary since they changed the level of security. Ultimately, their good names became their hallmark!